Earth Hour
Today is Earth Hour, and sadly, I don't have a lighter. So I guess I'll be sitting around in the dark for an hour. Which shouldn't be too bad! It's still sort of light at 8 aha! Though, because most people (hopefully) turn out their lights, the sky should be super clear! If only I had a telescope (or knew someone with one ahha) sky-gazing would be so wonderful, ah!
A sky without light pollution would be fantastic! But, I don't think I'd ever happen; unless we go back in time or something. Or humans die out. But then who would witness it?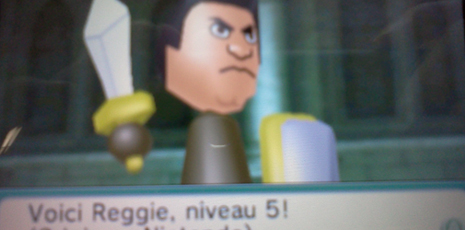 So the other day, I opened up my 3DS because I had a mysterious Street Pass in the Mii Plaza-- turns out it was the President of Nintendo of America! (His Mii was sparkling) I didn't know it but, the 3DS has been out for a year! A whole year! Man, time flies super fast....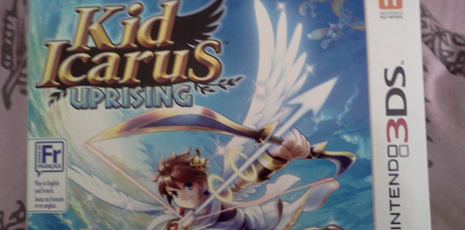 And of course I caved in because I was waiting for this game since it was announced at E3 ahha... (Hopefully my mother doesn't see this ahahahhaHAHAHHAHAh!!!!!) And let me tell you, the original game for the NES was pretty hard. I think I'm O.K. at platformers, but it was hard for me! Now, the 3DS game isn't a platformer at all! It's more of a... how could I categorize it? Like a 3rd person shooter type of arcade game! And gosh, is it ever challenging! I've been playing most of the game on the difficulty setting on 4.5 because 5 is too hard... Could you imagine playing at 9? Oh god.
But the visual appeal is super nice, the 3D adds this wonderful depth without hurting your head (like Ocarina of Time) and there's.... THERE IS VOICE ACTING!! As annoying as Pit's voice is (it's better than his voice in Super Smash Brothers Brawl, just so you know) the dialogue is so cheezy it's.... so bad it's good and I can't help but laugh at it. I'm really enjoying the game!! If you haven't tried it, I suggest you should!
And before I go to finish making a brochure about fencing and siding, here's a book I found.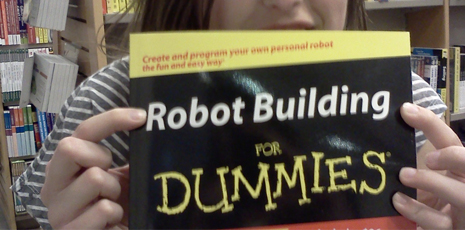 The robots are among us. Hide while you can.