Inspiration
Today we had a group presentation about other designers, and how they influence design and other. But most of it was just examples of their work, and seeing how different people work and what they create. I really wish I could have such a different flair and style but.. I guess that comes with time! (Or something, I hope)
But today I thought I'd share some inspiration of my own! I follow only a few people on Japanese art sharing website pixiv, but I always get excited to see art from a few different people. Haha, I guess you can say they really inspire me? Not that I want to draw just like them, but really take aspects of what I like from it and.... yeah you get the idea.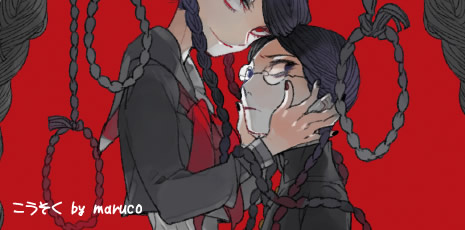 This work
was actually uploaded the other day by an artist who goes by maruco. I found some of their art browsing tumblr (they have themselves a tumblr page actually!) and really liked it.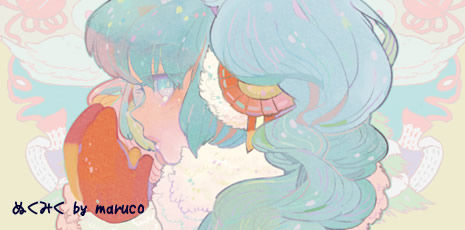 Lots of their artwork is
pastel in nature
but also has a nice harmony between the colours. I think it was mainly maruco's art that got me to start colouring the lines so they weren't so black and harsh. Though the way they colour their lines is pretty fantastic, and I'm not adventurous to do the same thing and make it look nice...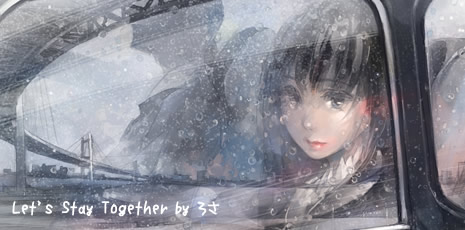 Now, Rosa (ろさ) is a new artist I just started following. I think one of their pieces was on pixiv's daily ranking, and I can see why! I really like
the composition
and really soft way of getting around things.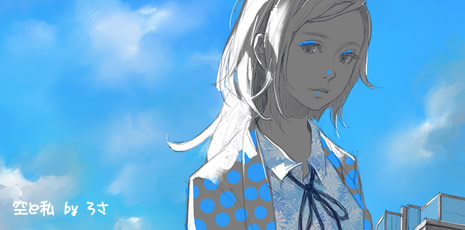 But ah, I can't seem to describe it! The digital brushes they use are really nice and have this like loose but also together
painted look
. I get pretty excited when they update something!
Anyway, it turns out both of them have a tumblr address, so if you're not comfortable looking at pixiv or have a hard time reading Japanese you can see
maruco's work here
and
Rosa's work here
.
I'm in a mood to paint now! Too bad I've got to make posters and write an essay. Oh well, there's plenty of time in the future to paint! Anyway, if you're feeling uninspired, just take a look around the world wide web! I'm sure you'll pick up in no-time. There's just so much out there!
And here, I'll sign off with a song for today. Smell ya later!